Samuel Jablon at Arts+Leisure
June 17, 2016
Samuel Jablon at Arts+Leisure
April 9-May 15. 2016
Samuel Jablon's latest collection Life is Fine was up at Arts+Leisure and featured some great mixed media work on wood. We caught up with him for a few questions.
F: In the scope of your latest collection, what did you want to accomplish?
SJ: I wanted to the paintings to be about painting, and I wanted the letters to almost dissolve into the paint.
F: How did your color choices affect patterning and vice versa?
SJ: I tried to make the color choice amplify the text. For instance the phrase "Everything Living Dies" is very upbeat and colorful.
F: And then send a short introduction in third person about your work.
SJ: Samuel Jablon is both an artist and a poet, his work deals with text, color and materiality. The work presented in Life is Fine was painterly and sculptural. His paintings are vibrant renderings of words abstracted, a kind of visual manifestation of poetry. He appropriates found language — overheard words and familiar phrases, lines of poetry and offhand comments — and transmutes them into compositions. Language disintegrates into letters, which dissolve into line, shape and color.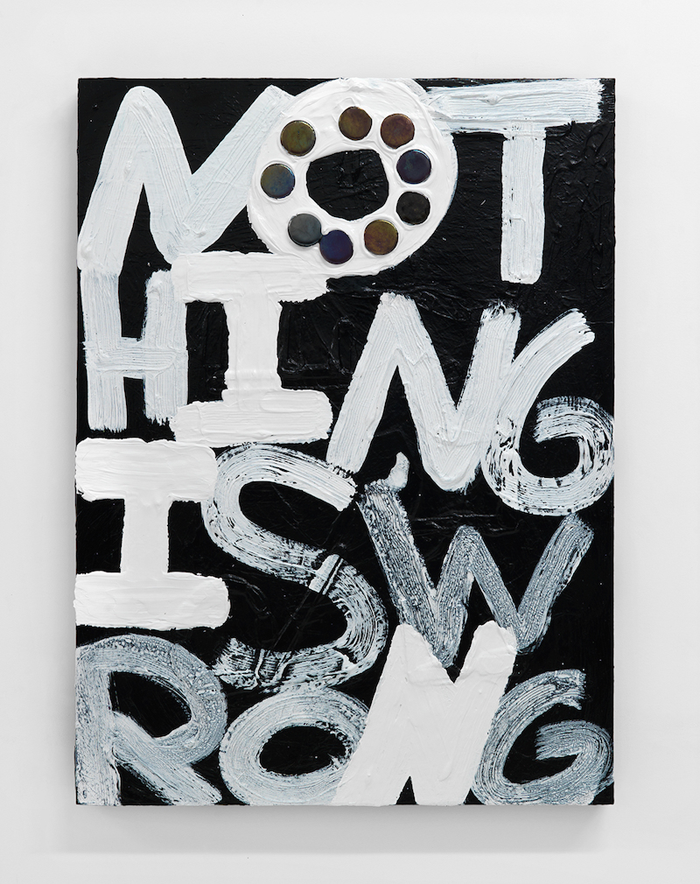 Reflections, 2016
Acrylic and fused glass on wood panel
40x30 inches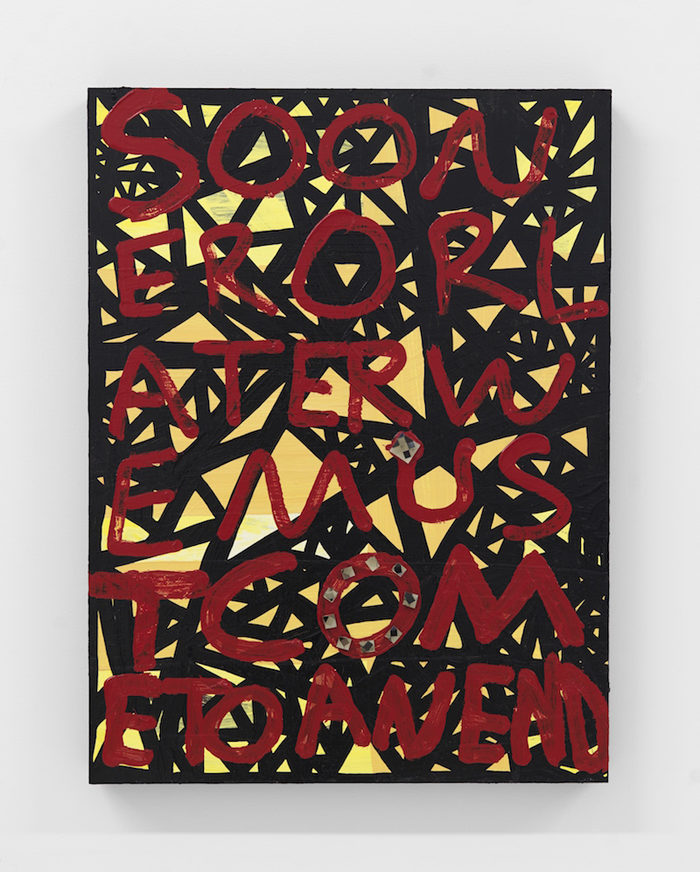 Crossroads, 2015
Acrylic and glass tile on wood panel
24x18 inches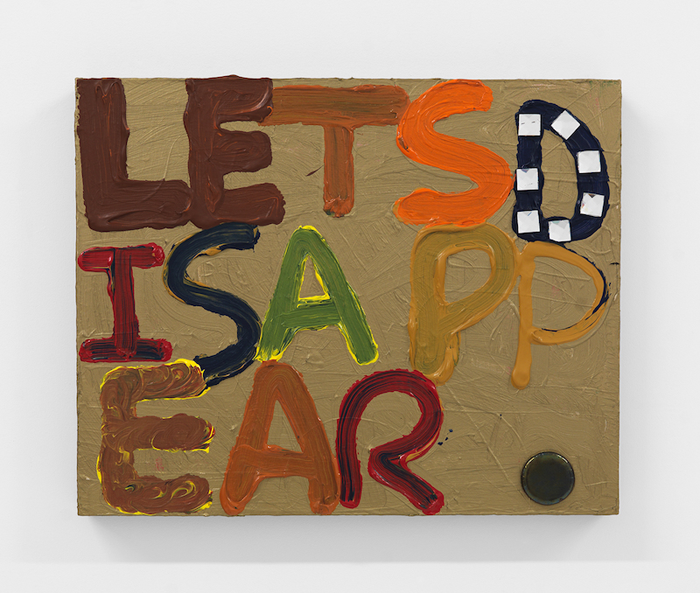 Erase, 2015
Acrylic, fused glass and glass tile on wood panel
18x20 inches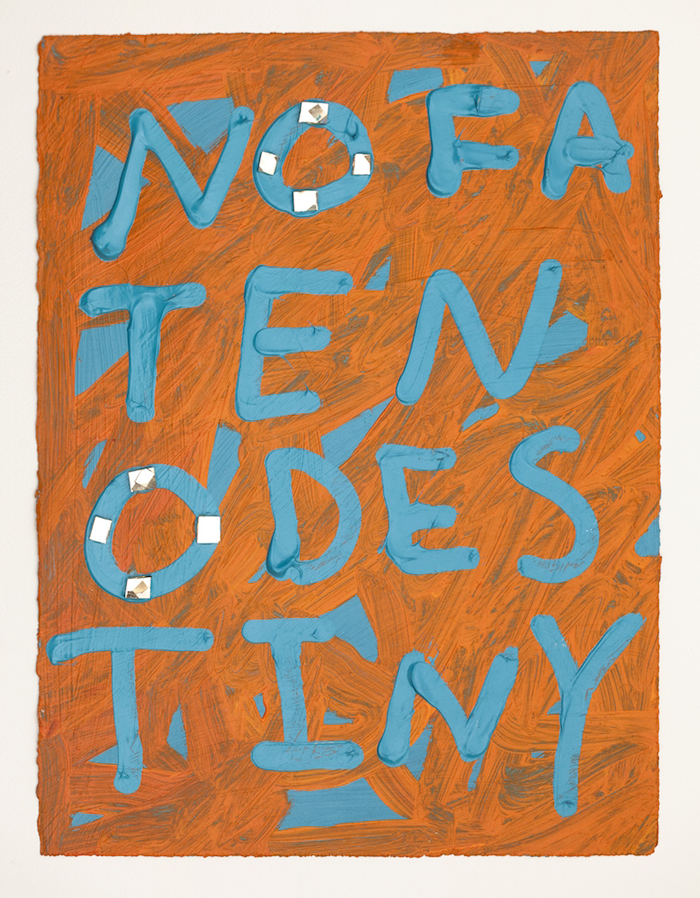 No Fate, 2015
Acrylic and glass tile on paper
15x11 inches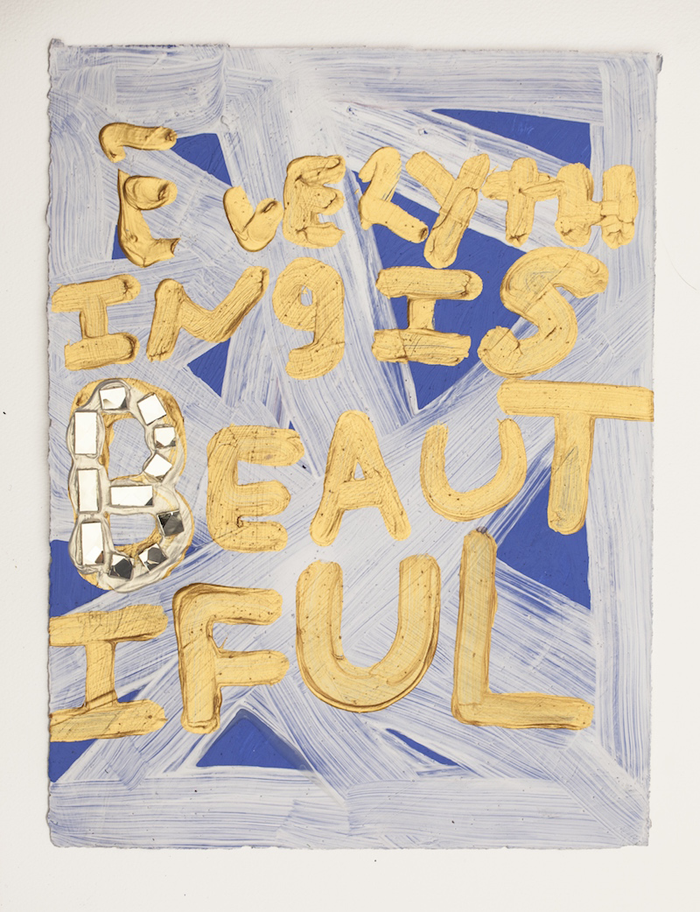 Everything is Beautiful, 2015
Acrylic and glass tile on paper
15x11 inches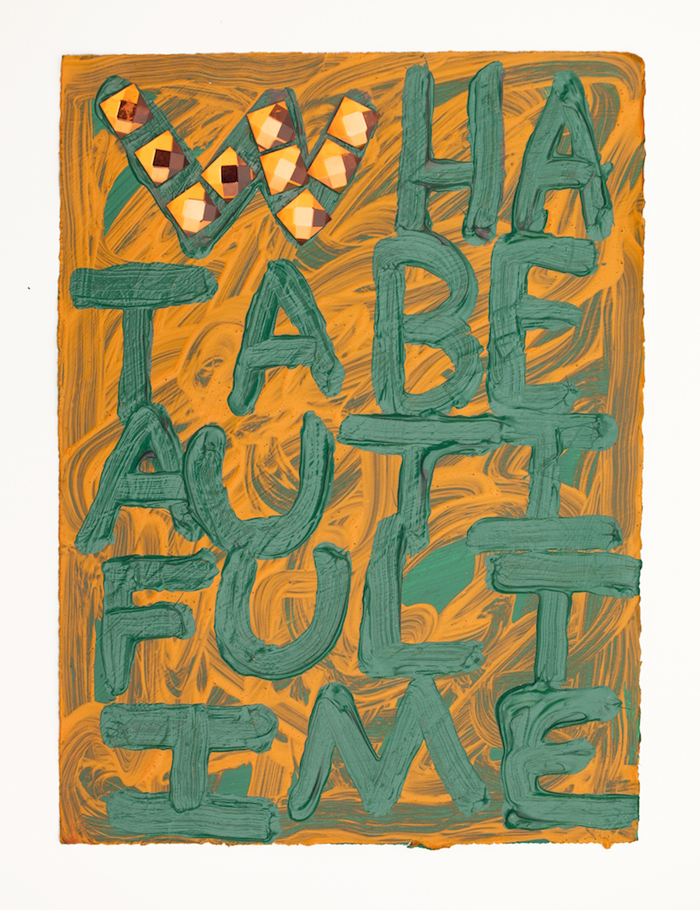 Beautiful Beautiful, 2015
Acrylic and glass tile on paper
15x11 inches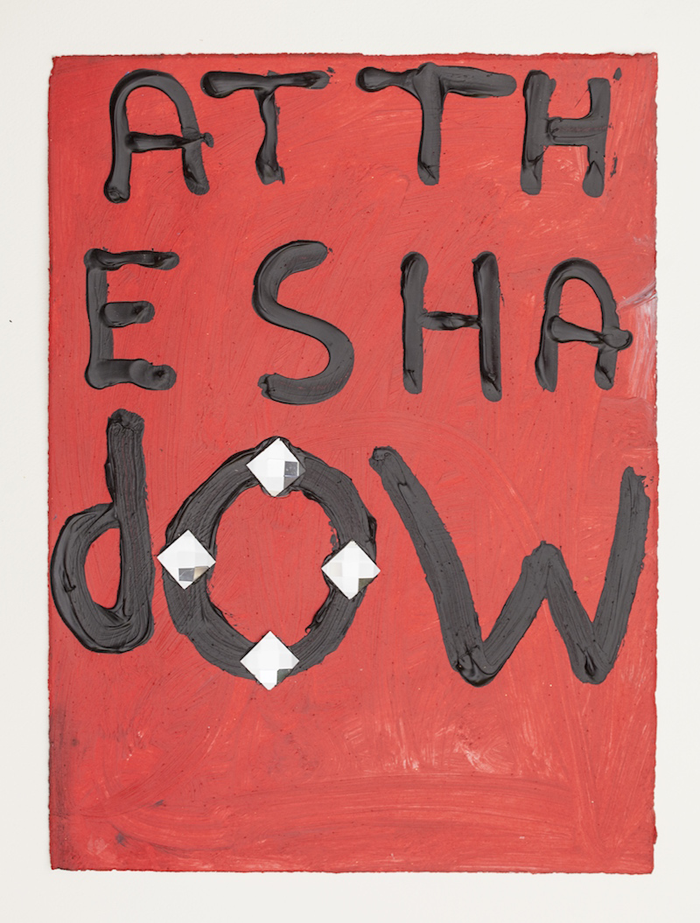 Shadow, 2015
Acrylic and glass tile on paper
15x11 inches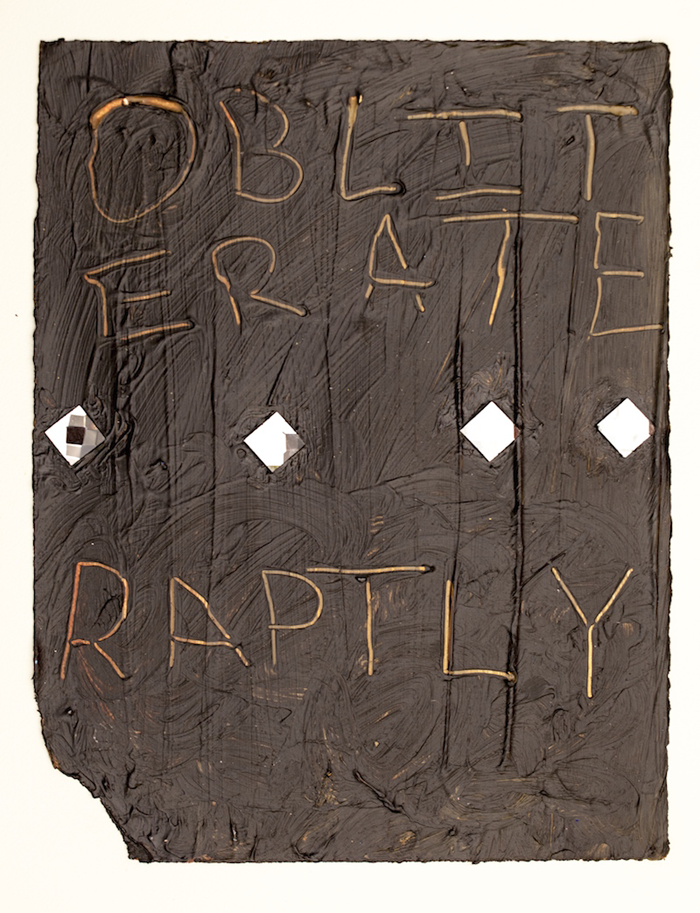 Obliterate, 2015
Acrylic and glass tile on paper
15x11 inches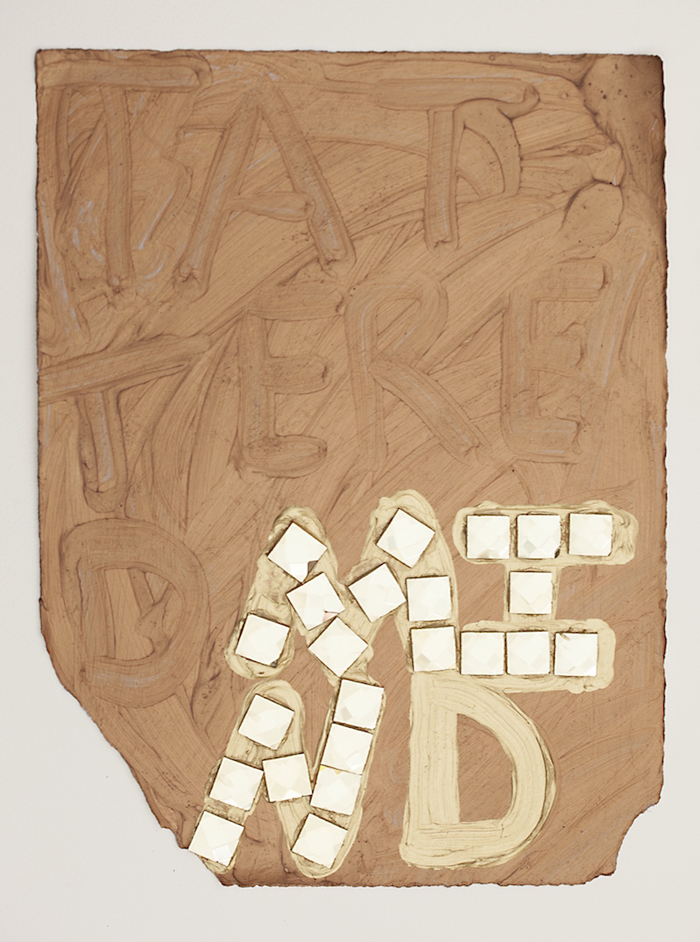 Tattered, 2015
Acrylic and glass tile on paper
15x11 inches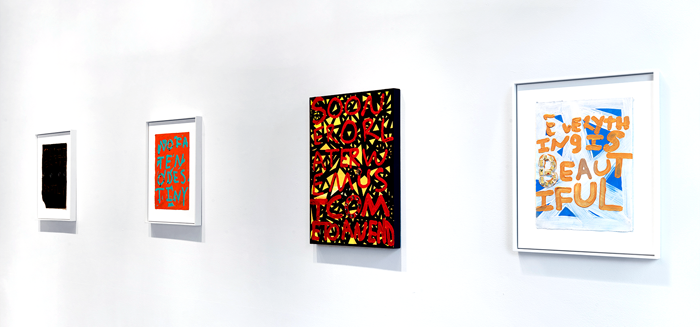 Exhibition Installation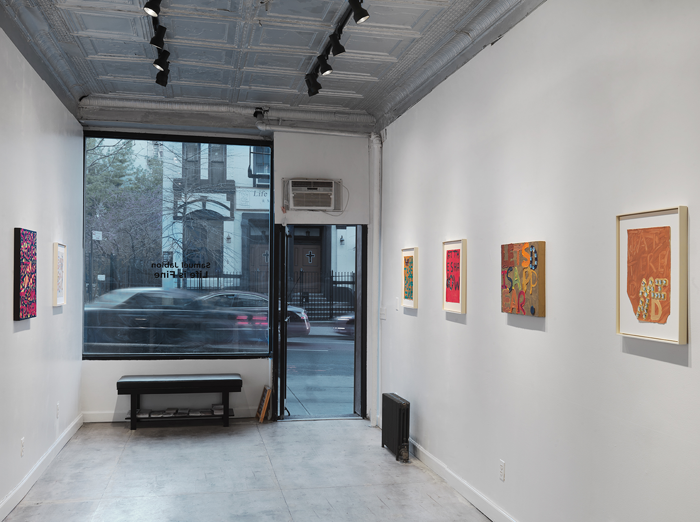 Exhibition Installation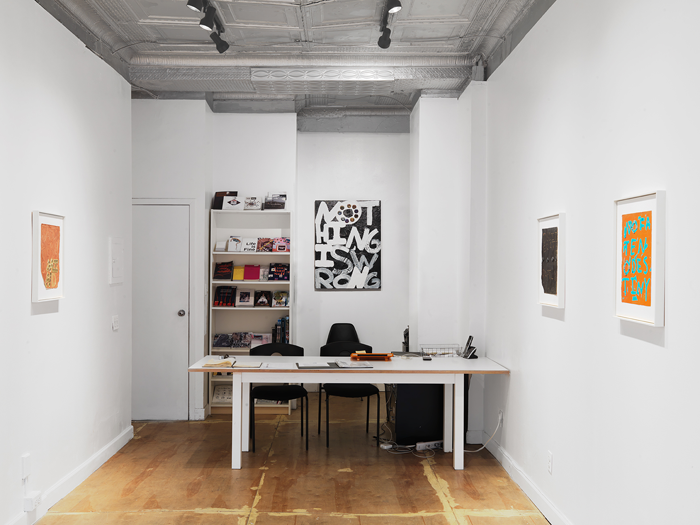 Exhibition Installation