Exhibition Review: Mario Schifano 1960 – 67
by Owen Duffy
October 17, 2014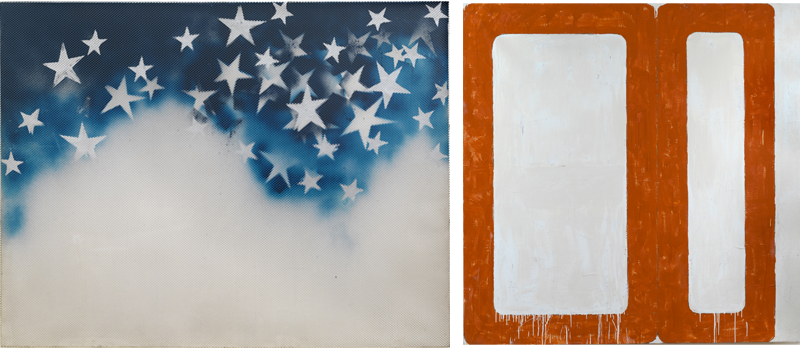 Given the diverse manifestations and uses of abstract painting in today's art world (see LIFE, the 2014 show curated by The Journal Gallery at Venus Over Manhattan), Mario Schifano 1960 - 67 is a remarkably contemporary and relevant exhibition. Luxembourg & Dayan present viewers with a dynamic selection of works from this controversial post-war Italian artist's first seven years of creative production, consequently demonstrating his ability to fluidly experiment with diverse media and styles, seemingly never satisfied with a particular aesthetic.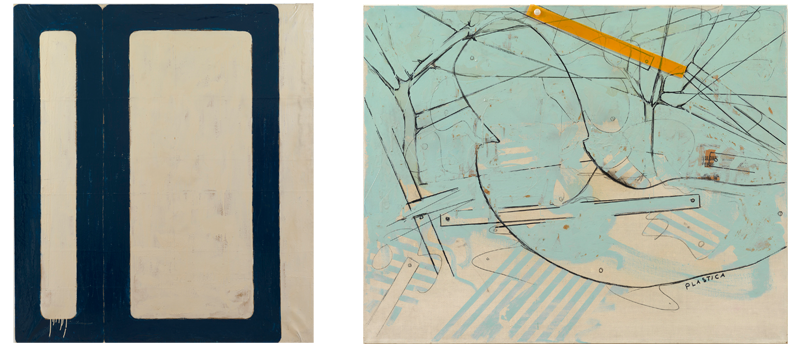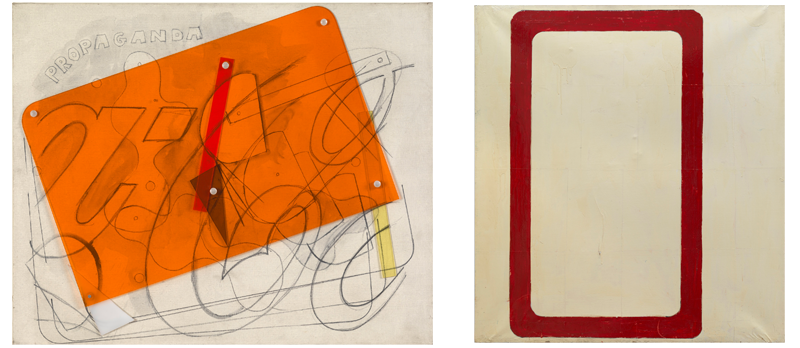 Chronologically beginning with such nuanced geometric abstractions as Cleopatra's Dream (1960-1), where a bold red oblong rectangle pops against a layer of cream enamel paint, one can observe in this exhibition how Schifano sought to push beyond contemporaneous formalist approaches to painting. Incidente (1963) reveals just that. Only two years after Cleopatra's Dream, Incidente and its pop look have been purged of clean edges and formal preoccupations. Schifano has now introduced the identifiable content of a car crash. Hovering above the scene is the work's namesake, as well as an arrow directing the viewer's attention to the painterly wreckage beneath. Moving forward another two years, Un cielo pieno di cultura. Dedicato a... (1965) conveys another pivotal transition in Schifano's oeuvre. Like Incidente, this work is an interplay between text and image, yet here the artist made the addition of a cloud-like Perspex form that partially mediates the viewer's experience of the canvas. Transparently bolted to the work's surface, Schifano's pioneering use of this new material complements a redeployment of organic abstract painting and geometric planes. When discussing this work of art and others like it in the exhibition's substantial catalogue, curator Claire Gilman aptly notes "Paintings like these indicate that images are not simply found; rather, they are theatrically staged and intended."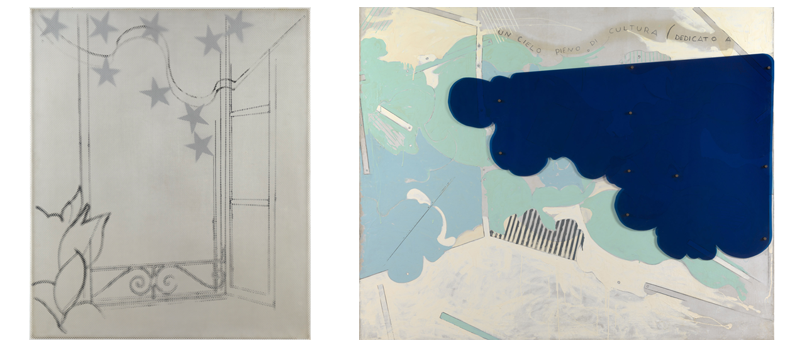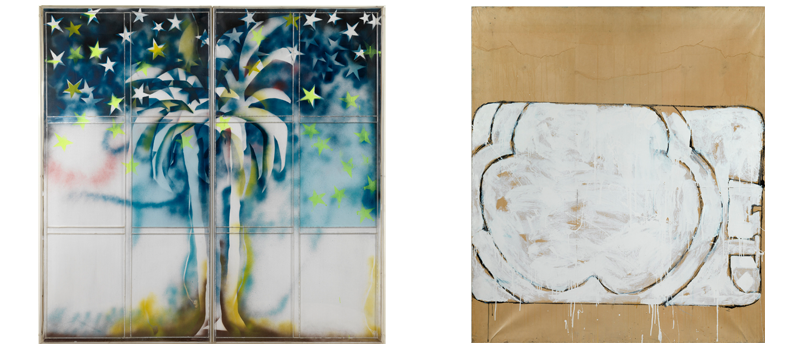 The exhibition culminates with Tutte stele + particolare dell'oasi (1967). Reinventing himself once again, Schifano constructs a fantastic and drug-fueled landscape. Here, Perspex alienates the viewer from the painting, totally encasing the spray-painted palm trees and neon stars. In many ways, this painting, its predecessors, and their clever aesthetics (not to mention use of materials) are decisively fresh; it is as if they could have been produced yesterday. That being said, Mario Schifano 1960 – 67 is a revealing look at an artist who resonates today, who deserves greater historical recognition and scholarly attention, and who reinvigorated painting as much of the art world in the 1960s whispered of Conceptual art and dematerialization.