The Evolution of an Artist
Polina—
A Film Review by Jennifer Parker
August 24, 2017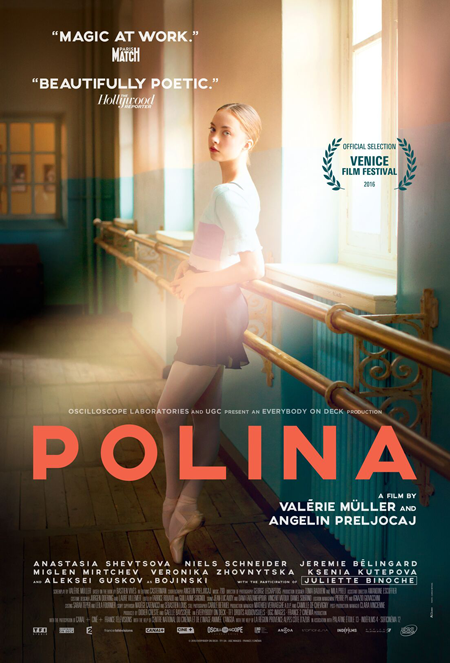 From somewhere on a bridge between a coming of age movie and a dance film, the French directors Valérie Müller and Angelin Preljoçaj bring us Polina. This is an enchanting and emotionally bare film about a Millennial dancer growing up in post–Cold–War Moscow, who discovers after a decade of classical training that she doesn't want to be a ballerina. And—to the devastation of her hardworking parents, played by Miglen Mirtchev and Kseniya Kutepova—this isn't even something they can begin to understand. First time actress, Anastasia Shevtsova is new to the screen but not new to dance—she's a professional dancer who has performed with Saint Petersburg's prestigious Mariinsky Theatre. The filmmakers auditioned a staggering 600 dancers for the role and the native Russian learned French while making the film. Shevtsova brings a sophisticated, convincing performance to her role as a struggling artist at odds with her training and upbringing—and her desire to experience life.
In a pivotal scene, Polina is packing her suitcase and moving to the South of France to audition for a modern dance company her parents have never heard of and to a life they know nothing about. It is contemporary: it is free flowing, the center of gravity is different, no pointe shoes, chocolate is no longer verboten, days off including sunbathing and volleyball with the dance teacher on the weekends is encouraged. It is heartbreaking. Everyone is right—Polina's parents sacrificed everything for her ballet training and Polina worked every bit as hard, making the impossible look effortless. No one is happy.
This is an agile film with a lot of grit, a lot hard knocks and a lot of heart. Valérie Müller (Director, Screenwriter) and Angelin Preljoçaj (Director) filmed in scope—the perspective allows two bodies to occupy the same space. The filmmakers separate themselves further in the nimble way they deal with aging Polina from child dancer (Veronika Zhovnytska) to young adult ballerina. The extensive dance pedigree of Preljoçaj, a former professional dancer who's choreographed approximately forty–nine pieces, from solos to large ensembles for New York City Ballet, La Scala de Milan and the Paris Opera Ballet comes through every turn, lift, jump and technique class.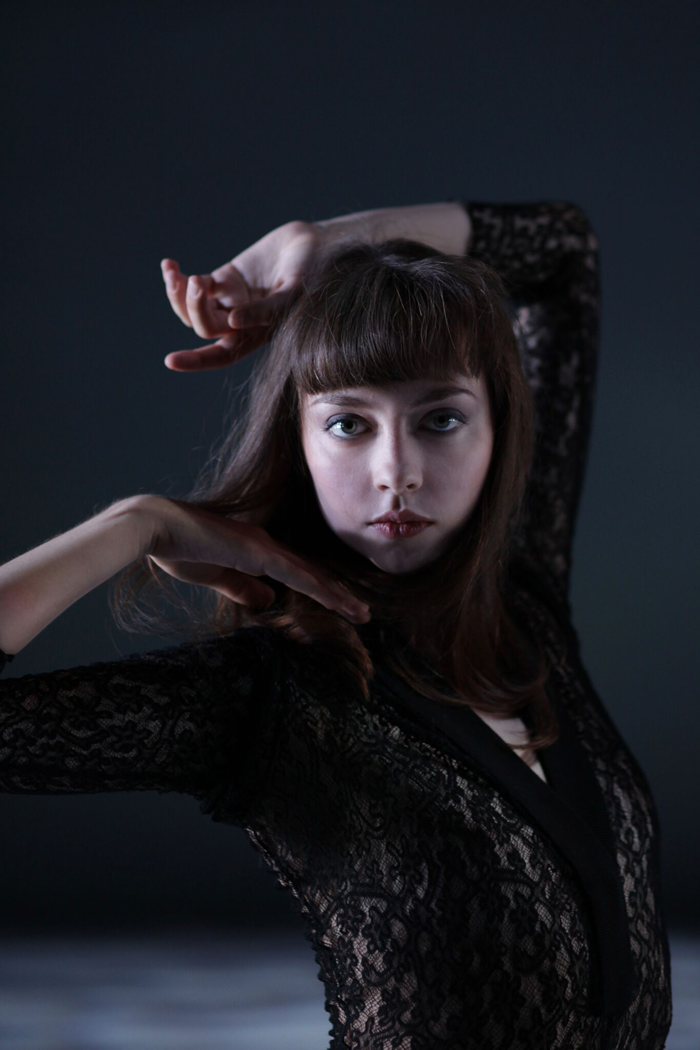 Anastasia Shevtsova in POLINA "Courtesy of Oscilloscope Laboratories."
For American audiences, it may require a cultural leap of faith—the male ballet dancers are not stereotypes, they are accomplished athletes; in my opinion, that's part of this film's strength. Polina finds herself in her predicament when she is perpetually fighting her muscle memory, Russian work ethic and obstinate nature—unhappily wearing her classical training like a straightjacket rather than a pair of wings. This is where the film gets gorgeous incorporating Academy Award®- winner Juliette Binoche as the French choreographer, Liria Elsaj, who gives Polina the opportunity to learn a contemporary technique but even Liria can't force her to transform before she is ready.
On the verge of homelessness, something in Polina responds to the sight of a contemporary dance class in Antwerp. She looks longingly at the teens who move without structure and rules. For once, serendipity is on Polina's side, she becomes the roommate of the hot dance instructor, Karl, played by Jérémie Bélingard (The National Opera of Paris). She takes a job in a dive bar to survive and all but gives up on her dream of contemporary dance. In a way, Karl is playing the role of mentor–friend without falling into the trope of prince charming coming to Polina's rescue. Rather, he is her dancing and emotional equal, and not a Mikhail Baryshnikov to her Leslie Browne circa 1977, The Turning Point.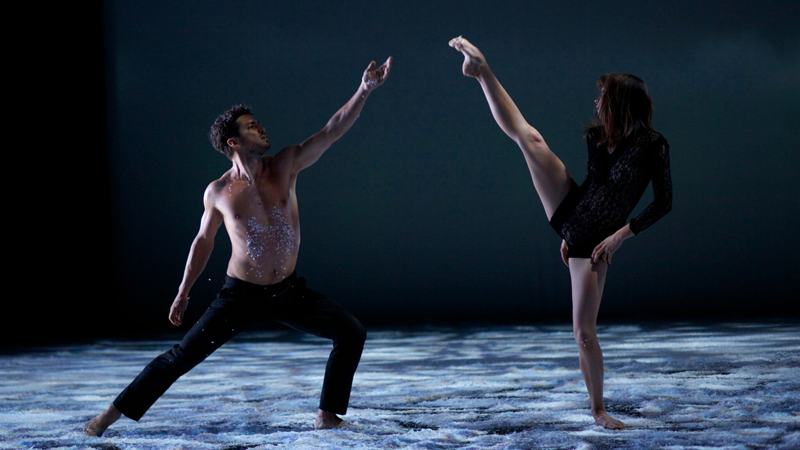 Anastasia Shevtsova and Jérémie Bélingard in POLINA "Courtesy of Oscilloscope Laboratories."
In Polina, dance is at once an expression of desire, and a symptom of oppression. Polina's first instructor Bojinski played by Aleksei Guskov doubles as early mentor and task master, and it's a measure of his gift as an actor and the quiet direction by Müller and Preljocaj, that his performance is kept within bounds. There is a lovely sequence where he quietly helps Polina understand the difference between being an artist and a dancer: and moment beautifully complements a later scene where Polina allows herself to become the choreographer that Bojinski never became. Polina is neither a coming of age movie nor a dance film but rather a satisfying continuum of the two.
---
Run Time: 112 minutes
Language: Russian and French
Coming to Theaters August 25th
Rating: Not Available
Distributed by: Oscilloscope Laboratories