Interview with Juned Subhan
April 24, 2014
Interview with Juned Subhan
by Caitlin McGuire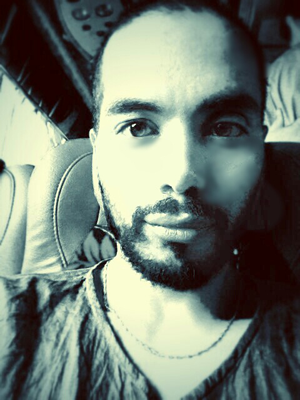 Juned Subhan's short story, "Little Birds" appeared in Fjords Review, Volume 1, Issue 2.
X
About Juned Subhan

Juned Subhan is a writer from England and a graduate of Glasgow University. His fiction and poetry has been published in numerous literary magazine including Joyce Carol Oates's Ontario Review. He is currently working on a novel and studying for a teaching diploma in education to teach English as a foreign language and hopes to combine writing with teaching in the future.
CM: What inspired "Little Birds"?
JS: Little Birds" was inspired by feudal Bengali culture which is dominated by men who own land and property and consequently women also. What isn't usually known is that within that power structure there is often a hidden power structure between women/wives, including an insidious rivalry and bitterness and the intention of the story was to expose this.
CM: What are some particular writing concerns you had in mind, when focusing on a particular time in history?
JS: I didn't have any particular concerns as such regarding historical-time, but obviously I had to make sure village life was depicted in a non-modern way, defined by lack of technology.
CM: Where have you written about but never been?
JS: Midwest America
CM: Name the greatest lesson you learned in school.
JS: To never let others define who you are.
CM: How do you stay sane as a writer?
JS: Realizing that insanity is a fine thing and not to underestimate its power.
CM: Do you have any writer's block advice?
JS: Travel, stay curious, read the paper, watch the news, listen to people, and a healthy interest in sex and sexuality, gay and straight.
CM: What are you currently working on?
JS: Just completed a novella set in Bangladesh and have done a first draft of a novel, long-hand, also set in Bangladesh.