A Film Review by: Jennifer Parker
August 10, 2017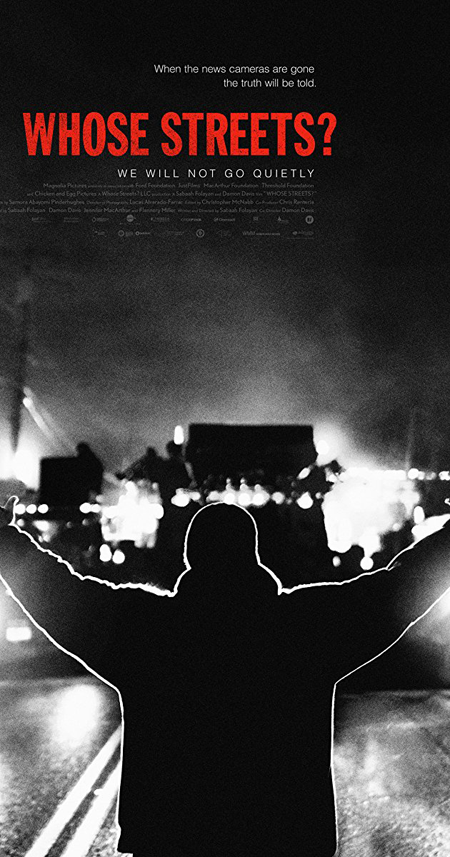 There is something exhilarating, even mind-blowing, about the deeply uncomfortable exploration that Co-Directors Sabaah Folayan and Damon Davis bring to Whose Streets?. The filmmakers wanted to give the Ferguson, Missouri community a narrative that accurately depicts their experience of the aftermath of the extrajudicial killing of Michael Brown, which many saw as the latest but most grotesque illustration of the relationship between a society, local government and its Black residents. Like the rest of the world, the residents of Ferguson saw a version of their world enacted in the mainstream media. Unlike the rest of the world, they found it unrecognizable.
The film takes its title from the peaceful yet impassioned protests organized by citizen activists. The question "whose streets?" tidily summarizes what the citizens of Ferguson tried to make clear to the world—their situation had become untenable when law enforcement could shoot an unarmed teenager—with his hands in the air. They didn't deserve to live in a militarized zone due to the senseless killing of a young man and they shouted it out for the world to hear.
Balanced between talking-head interviews and well–sourced social media material, the filmmakers draw a through—line from the day of Michael Brown's death to the continued efforts of the citizens of Ferguson to reclaim their narrative. Social media—particularly Twitter, enabled the filmmakers to capture the essence of real time.

Brown's death literally caused an entire community to throw their hands up in the air and start marching. Symbolically it was in solidarity with their slain neighbor who died with his hands in the air but it's also impossible to pose a threat when one's hands are above their heads. In came the riot police, the rubber bullets and the tear gas because words were the weapon of choice among Black people. Rioting and looting happened but only after the riot police showed up.
There is a gritty edge to this film largely due to the reliance on cellphone video and other social media by the filmmakers, but Folayan and Davis, who are new, yet skilled directors bring structure and form to the documentary with masterful editing techniques and sound. Peppered throughout the film are well placed Tweets that grounds the viewer in the moment.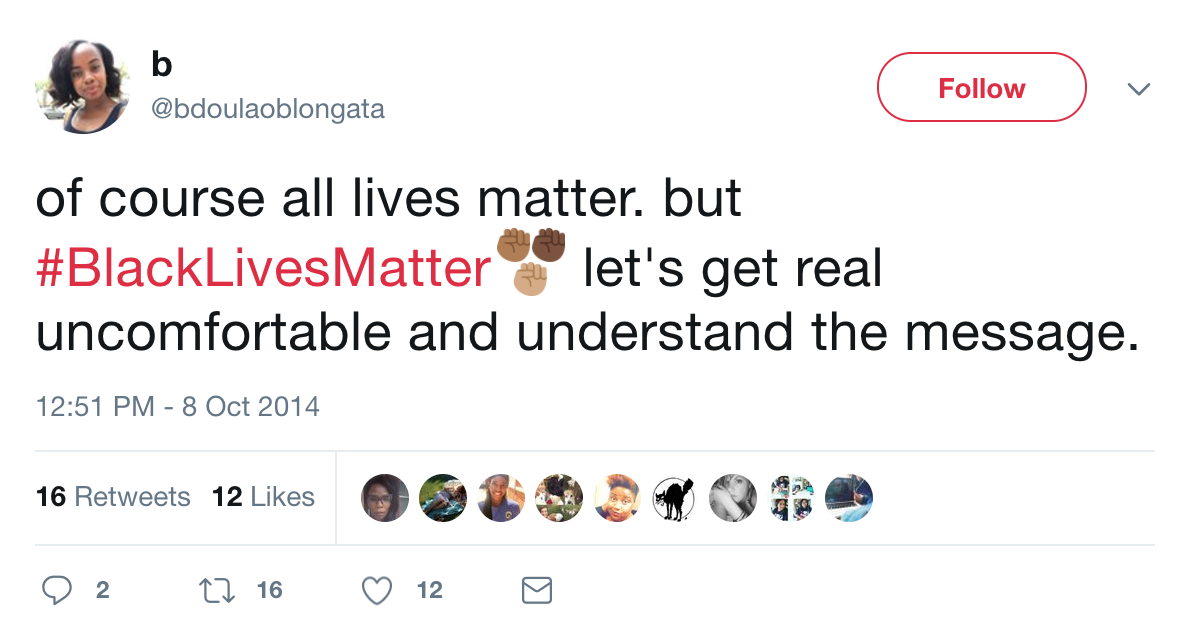 The chilling passage from the Supreme Court Dred Scott decision, refusing to acknowledge the humanity of Black people and the poignant reminder of American's civic duty to fight tyranny demanded in The Declaration of Independence, bookend each of the five parts of the film. Stylistically, it is difficult to compare Whose Streets? to other documentaries. Raoul Peck's I Am Not Your Negro, the 2017 film that largely uses archival footage to imagine the completion of James Baldwin's unfinished manuscript, Remember this House is more polished.
Whose Streets? shows there is nothing shiny about what is tantamount to a modern–day lynching by those who we entrust to protect and to serve.
Whose Streets? (2017)
R 90 min - Documentary
opens Friday, August 11, 2017