And Then by Donald Breckenridge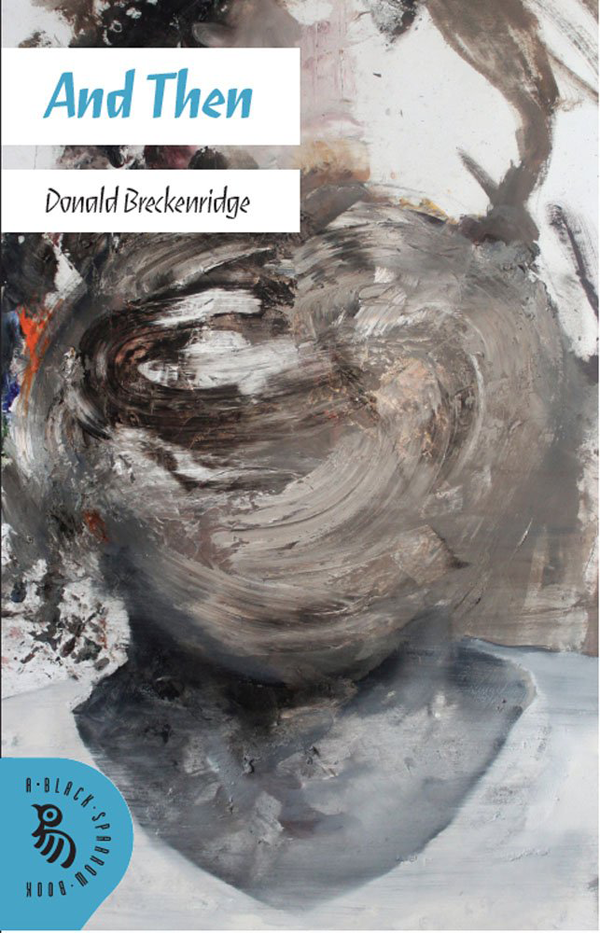 April 27, 2017
Novel
And Then
by Donald Breckenridge
ISBN-13: 978-1574232295
Reviewed by
Neil Tesh
'She wants to know why he thinks her desire to travel is so ridiculous. He says that it isn't ridiculous. She wants to know why he thinks her fantasies about escaping their everyday life are so unrealistic.'
Breckenridge's ethereal language describing Jean Rouch's short "Le Gare Du Nord" echoes the film itself, and sets us up for the detailed, tense relationship between place and detail throughout And Then. The novel holds our attention with a subtle rise and fall between tragedy and a yearning for adventure free of constraint. The story meditates on the mundane aspects of life, often highlighting the hidden beauty within those moments that we either miss, or in other cases invent to create meaning. Breckenridge's revolving cast of disparate, though recognizable characters digs deep into the journey of life, finding revelations at every crossroad. Like an urban maze, narratives are elegantly interwoven, circling around the lives of people and their seemingly pedestrian lives.
Suzanne, almost imperceptibly, blossoms as she follows her dreams of freedom and authenticity. Instead of giving into the inertia of her dead-end job, she takes the leap and travels to New York on a whim at the suggestion of her manager. During conversation in a telephone booth outside her motel, information of mistakes in her past threatens her livelihood. After a relationship with a photographer is ripped apart by selfish intentions, she gradually loses herself to the temptations of life and disappears from the lives of those who care about her.
Tom, a grad student struggling to write a thesis worthy of impressing his peers, searches for something worth holding on to in life as he spends the summer cat sitting for his professor, with whom he has an unrequited romance. Shuffling through a box destined for the dumpster, he stumbles upon a series of pictures of a beautiful blonde woman. A one night stand becomes the first step in discovering the origins of the mysterious woman and her photographer.
Even seemingly insignificant people prove to be the guiding forces needed for metamorphosis, the angels perched on their shoulders, with a myriad of faces. The pages of And Then demand to be turned, continually blurring the lines between dream and reality.
' "Is it your heart," Suzanne crossed her right leg over her left knee, "or your phone that's broken?" '
Highlighting the struggles of intimacy in a world filled with distractions, both in personal life and in social settings, And Then beautifully portrays what it feels like to be on both sides of the coin. Nothing is fully explained at once, each piece of the puzzle is revealed and gradually the details of the big picture come into view.
Leaning on flashback, Breckenridge unfolds each scene with the precision of a tightly woven spring slowly loosening, enveloping the reader with a sense of familiarity. As relationships unravel, the sting of abandonment can be felt in the darkest moments, while new light is shed on the meaning of what it means to love. And Then revels in a sensation of jumping back to another time to contextualize details of the present moment.
A young woman struggles to find herself in an unfeeling world, while her past chases her across the country. A boy lusts after a life which is not his own, searches for answers in the fleeting exchanges of passersby. Children watch their father's agonizing decay, struggles to find a way of preventing the inevitable. Heat burns the skin of a soldier searching for safety amid raging war. Each page is a testament to the idea that every person walking the street has a story that is continually unfolding, though rarely told.
Even with an engaging, often frenetic style of dialog, Breckenridge thrives on subtext, allowing the reader to build a unique and personal bond with every character. So much is hidden in the smallest detail, that And Then presents a layered experience for readers—one they will linger on, and no doubt return to.