That Other Me by Maha Gargash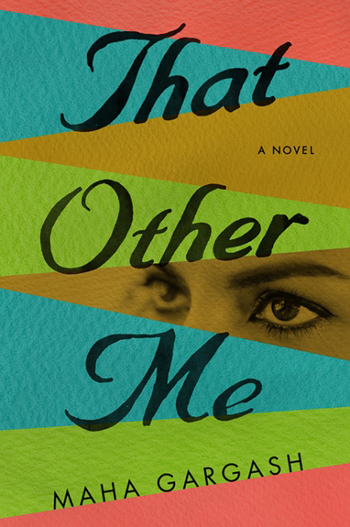 July 31, 2016
Novel
That Other Me
by Maha Gargash
Harper Perennial/HarperCollins, 2016
384 pages
ISBN 9789962391384
by
Sandy Truong
After her successful debut novel The Sandfish (2009) Maha Gargash once again returns to Dubai, but in the in the 1990's traveling between Dubai and Cairo to explore the dangers of wealth's seduction.
That Other Me is a tragic tale of how wealth, secrets, and betrayal contribute to the collapse of a prestigious Emirati family. Unable to resist the allure of wealth the current head of the Nassemy family, Majed, stole his dead brother's company for his own and now he is one of the richest businessmen in Dubai. However, his wealth has led him to being unfaithful to his wife, Aisha. Majed secretly marries another woman, Zohra and hides this fact from his family. As a result of Majed's betrayal to his brother, his niece, Mariam, is deprived of her rights, loses her father and is sent to study abroad in Cairo. Although dutiful, she hopes that a college education will her allow her to escape her uncle's controlling grip. Due to Majed's secrets, his rebellious daughter from the second secret marriage, Dalal, becomes grossly neglected by her father. Therefore she feels she has a lot to prove and she strives to become a singer despite the fact it will humiliate her family.
The novel alternates between three storylines, over the span of four years between 1995 and 1998. In the first storyline Majed as the authoritative patriarch of the family is trying to exert control over his spirited daughter, Dalal, and his vulnerable niece, Mariam. He's dealing with the aftermath of his betrayal to both his brother and daughter. The second storyline maps out Dalal's journey to stardom, her initial contact with a famous composer, her hasty decision to sign a contract with an agent behind her mother back, and the release of her first hit. In the third storyline docile Mariam struggles to fight for her freedom from her uncle. Afraid of losing her only chance to escape, she plays the role of the obedient niece meanwhile rebelling in her small ways. Together both Dalal and Mariam have bonded over their mutual hatred for Majed.
That Other Me is an allegorical tale with the moral of "be careful what you wish for". In the story each character desires something Majed – wealth, Dalal – fame, and Mariam – freedom and they all achieve it at some point, but the price that they have to pay to accomplish their goal ruins them. Unfortunately each of Gargash's characters fit the mold of an archetype (the ruler, the rebel, and the innocent respectively) causing them to be two dimensional.
Gargash's background in Radio and Television causes her novel to read like a television program, constantly alternating between multiple storylines, at times crossing over. Changing point of views between these three characters gives us an insight into the complex little known world of Khaleeji (Gulf-Arab) culture and further insight into each characters psyche. We become aware of how each character is presenting him/herself and how they are perceived by others, giving us complete view of the situation leaving us unbiased. However, the constant fluctuation slows the pace of the novel removing a sense of urgency from each storyline.
She uses each character's struggles to illustrate the restrictions of Khaleeji (Gulf-Arab) society during the 1990's but she doesn't connect the family to the larger cultural shift; the continuous western influence and modernization in Dubai. The mid to late 1990's is when Dubai's economy begins to thrive and the only time she attempts to address Dubai's economy is when Majed's sons, Saif and Ahmad present him with a proposal on how to improve the company,
"He clears his throat and says, "This is our proposal for taking this company higher, to the next level...there's the analysis of the market."
Ahmad is about to continue – his buttery voice might have been able to hold my attention – but Saif, with his rampageous disposition, spoils it all... "There are suggestions of what we should do to expand the business when the market is up and broaden our scope when it is down." I don't appreciate his tone; it borders on impertinence. It sours my mood right away."
As an allegorical tale, That Other Me effectively deliver's its message of "be careful what you wish for", but it presents lackluster characters that are borderline relatable. Set during a time where a family should struggle against the changing norms of Khaleeji (Gulf-Arab) culture we see none. The novel promises a complex tale of an Emirati family's struggles but it fails to deliver leaving more to be desired like her ending from Mariam's point of view,
"My gaze drifts over the grove, its lush palm fronds rustling with a hasty breeze, and settles on the late afternoon sun, a grand ball, bright as a tangerine, poised and ready to descend into the distant dunes. My breathing is even. There is peace."